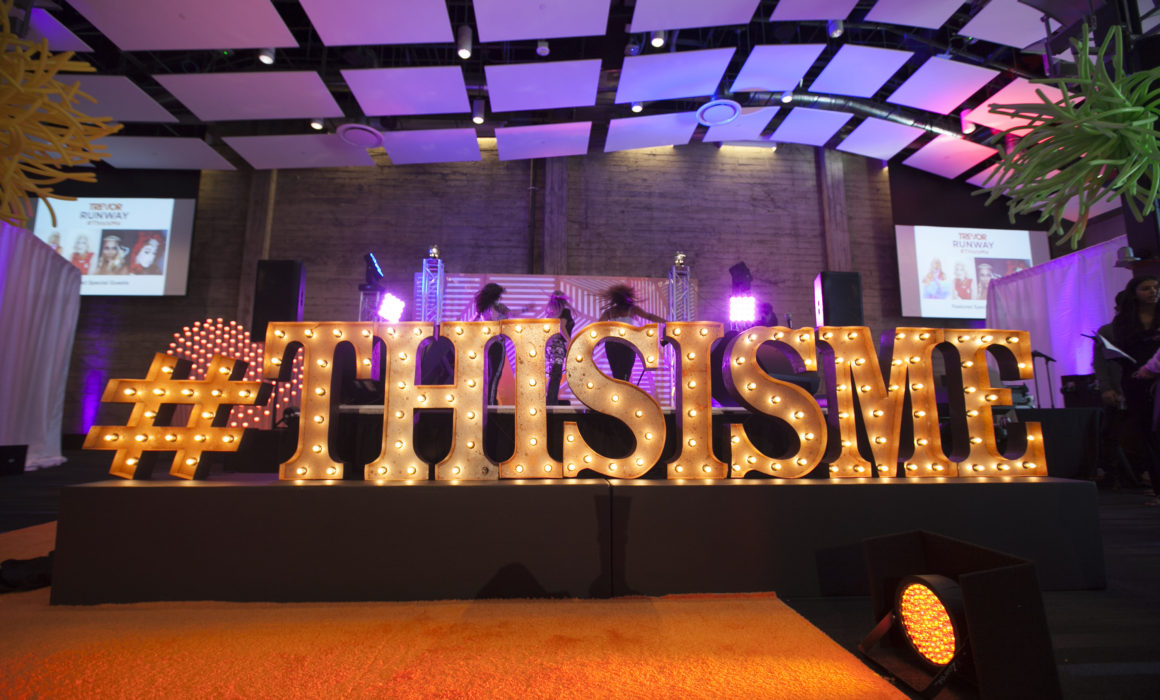 Trevor Runway #ThisIsMe Pride Fundraiser
Twitter HQ & Rooftop, San Francisco
---
Make it Mariko was honored to be a Bronze Sponsor of the "Trevor Runway", especially since The Trevor Project is a nonprofit that is very close to our hearts. We were also excited to get back to our stage production roots and manage the booking, stage performances, and day-of production of the show.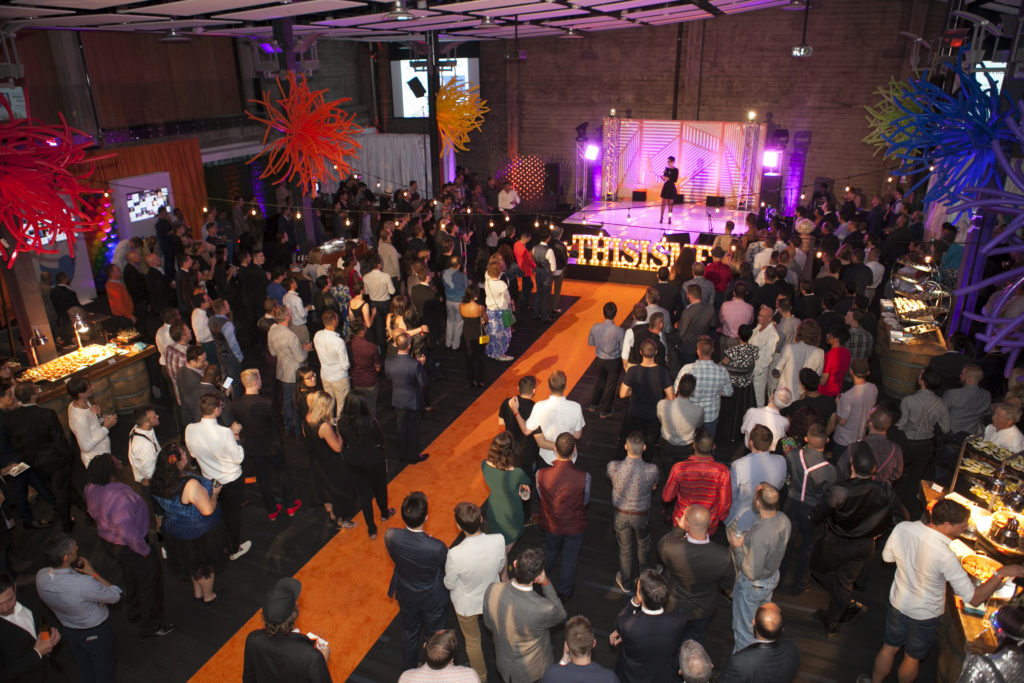 Event Highlights:
Hosted by the San Francisco Ambassadors of The Trevor Project
Design & Decor: Twitter Events Staff & Blueprint Studios created a custom stage design & backdrop, and we partnered with them to curate a beautiful "orange carpet" (Trevor's main color) VIP entrance for our guests and performers to make an entrance.
Marketing: We named the event 'Trevor Runway' and came up with the theme #ThisIsMe to encourage our message of being proud to be your authentic self and help validate the feelings of the young LGBT youth Trevor Project serves. The event name 'Trevor Runway' can be re-purposed every year with a new theme to go along with the SF Pride. We also created custom cocktail names to go along with our theme.
Performances by Misa Malone (Beach Blanket Babylon), Javier Ninja (Vogue dancer, House of Ninja, NYC), and the beautiful ladies of Asia SF & the hit TV docuseries "Transcendent"
450 guests
Catering: Global Gourmet Catering
DJ: Christopher B
Photography: Scott Saraceno
Balloons: SF Balloon Magic
All funds raised from the event benefited The Trevor Project, the nation's leading suicide prevention nonprofit for LGBT youth. The event raised over $50,000!
#thisisme #thetrevorproject #sfpride
Facts about Teen Suicide:
Suicide is the 2nd leading cause of death among young people ages 10 to 24.
LGB youth are 4 times more likely, and questioning youth are 3 times more likely, to attempt suicide as their straight peers.
Nearly half of young transgender people have seriously thought about taking their lives, and one quarter report having made a suicide attempt.
1 out of 6 students nationwide (grades 9-12) seriously considered suicide in the past year.
*Facts provided by The Trevor Project.
About The Trevor Project:
Founded in 1998 by the creators of the Academy Award®-winning short film TREVOR, The Trevor Project is the leading national organization providing crisis intervention and suicide prevention services to lesbian, gay, bisexual, transgender and questioning (LGBTQ) young people ages 13-24.
"Simply the BEST! That is what comes to mind when I think about Gina Rosales Founder & Lead Event Producer at Make It Mariko Events. I worked directly with Gina for a huge fundraiser event for The Trevor Project, the leading national organization providing crisis intervention and suicide prevention services to LGBTQ youth. She is so creative and inspirational. We worked together with the local San Francisco Trevor Ambassador Group and came up with a theme #ThisIsMe. The event took place Pride Week at Twitter Global Headquarters. Gina was instrumental in making sure all event logistics were in place. She worked directly with the Twitter Events team to work on décor, timeline, load-in, load-out all event details. Gina was able to secure some huge talent for the event; Javier Ninja, Father of the Legendary House of Ninja, NYC and the LADIES OF ASIASF. Without Gina we would not have secured such big talent for the event. She worked directly with each performer and made an mind blowing run of show. Because of the amazing out of the box work Gina did for the event, it turned out to be our largest fundraiser in San Francisco for The Trevor Project. Raising over $52,000. Without a doubt, Gina is simply the BEST event planner and producer. I am so excited to work with her on our next event. I wish I could give her a million stars! When looking for an event planner, Gina is the number one person I would recommend. ALWAYS MAKE IT MARIKO!"
, Trevor Runway (Aug 2016)