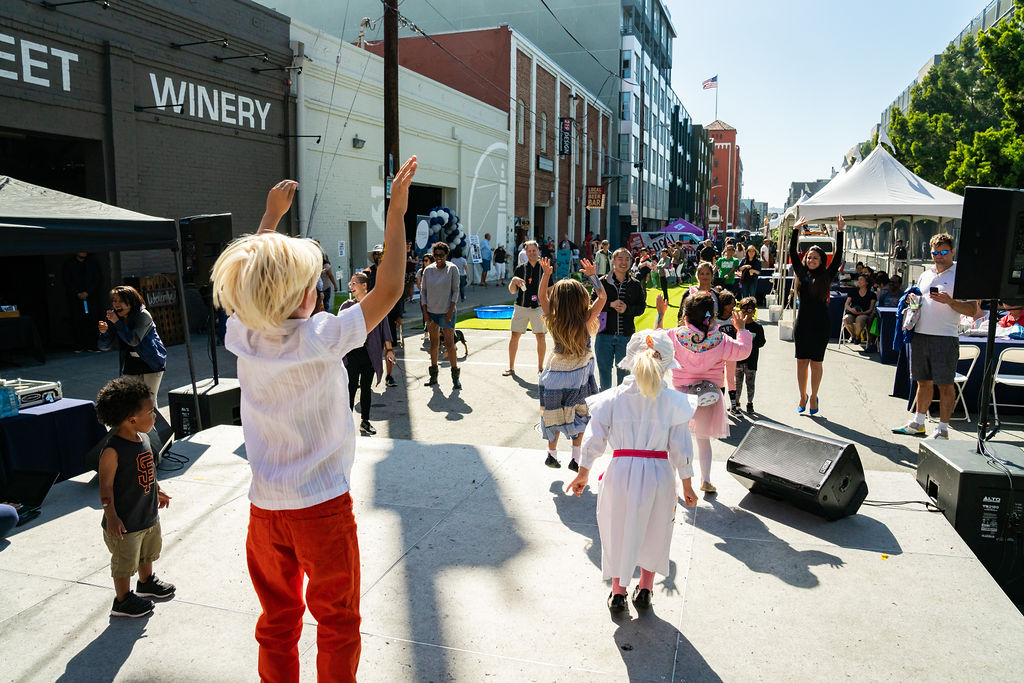 What an incredible day out in the sun! Bluxome Street Fair was greeted by a clear sky and great energy on Sunday October 14th.
Recently we helped our client, Alexandria Real Estate, to launch a new community center on Bluxome Street as part of their community outreach plan. To celebrate the launch of the new center, along with the amazing Bluxome Street businesses, we partnered with Plinth Agency to come up with a NEW event called Bluxome Street Fair. Neighboring businesses and even the fire station opened up shop and showcased their goods and services. Many of our community partners also joined us with booths along the street, including San Franciscans for Sports and Recreation, Bay Area Science Festival, Getaround, Hellofresh, and Xfinity.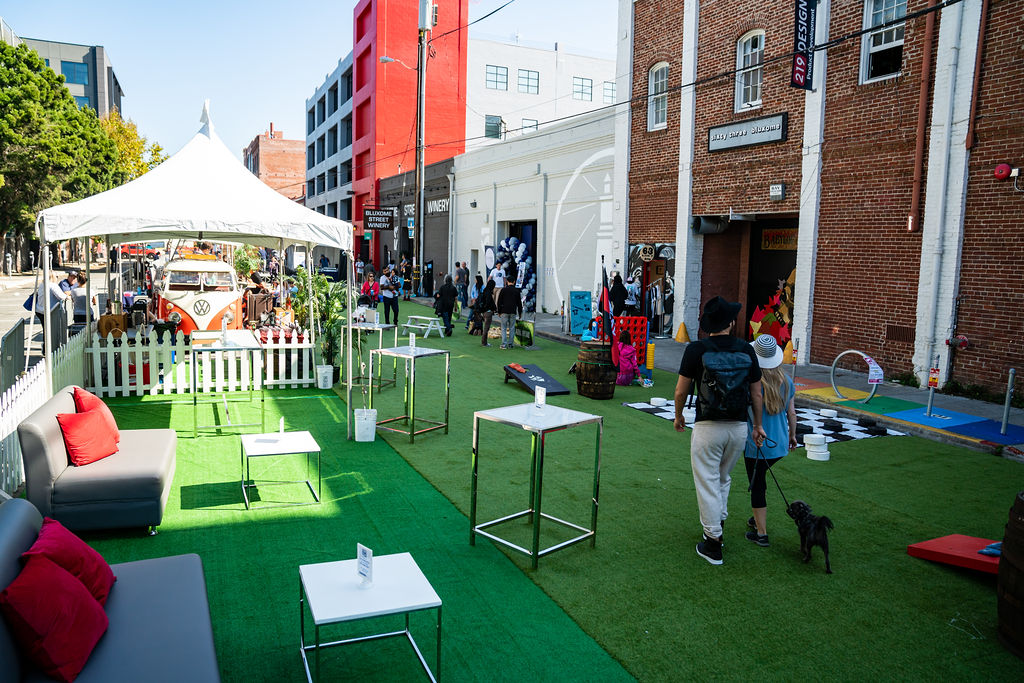 ---
Anchored down by a wine and beer garden – Victory Hall served delicious and refreshing drinks featuring our neighbors Bluxome Winery and Local Brewing Co. Victory Hall also rolled up with their vibrant Lady Victory mobile bartending airstream. Drinks were paired with three local food vendors: Jeepney Guys, Antonik's BBQ, and Red Sauce Meatball.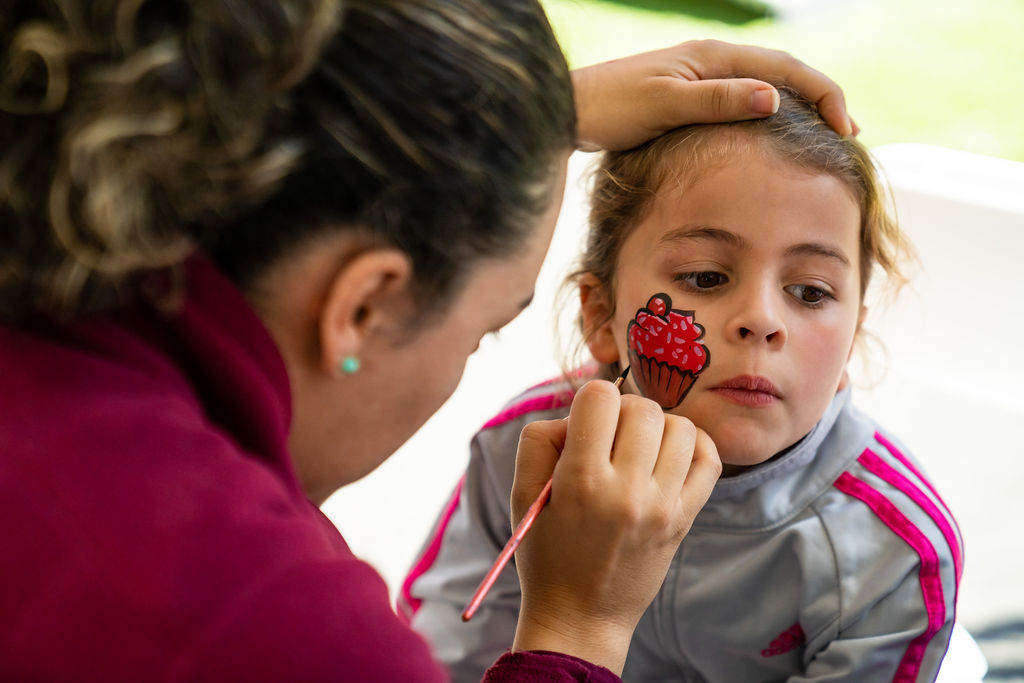 We hosted activities for all ages, including lawns games, giant Jenga, Megawire, a Lego building station hosted by Play Well, Face Painting by Ani's Fantastic Face Paints, and a bubble station!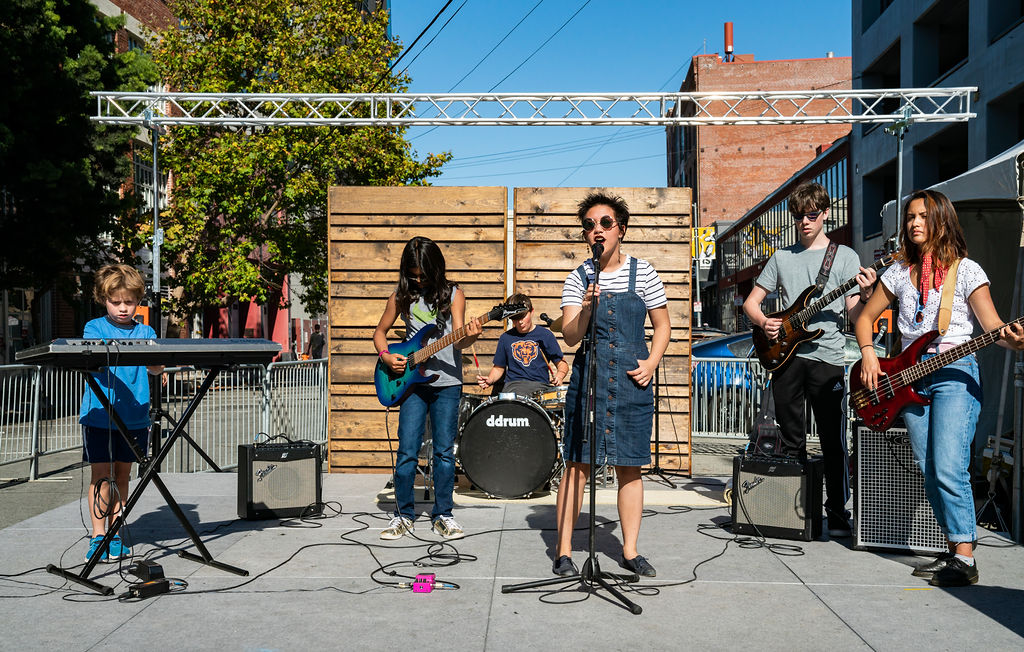 The Main Stage was produced by our Endeavors partners at Creative Transit Agency (CTA) featuring  amazing performances from O.G.D., No Mirror Movement, SF Rock Project, and Kool Customer. One of the highlights was a kids dance contest, led by CTA, where they got to express themselves through movement.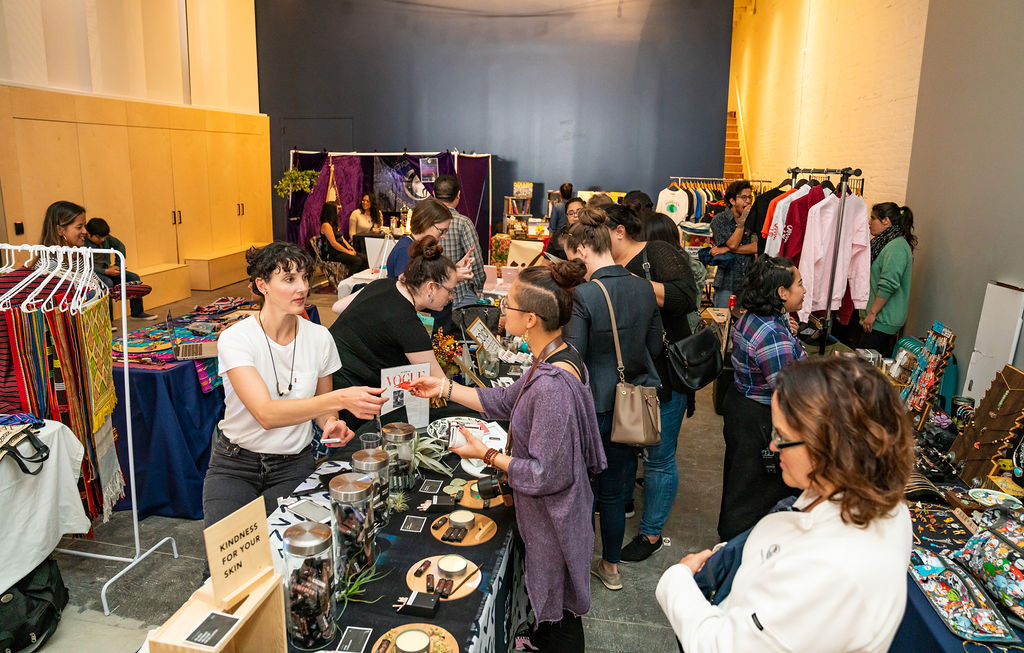 Inside of Bluxome Center, we hosted a retail market where local businesses set up shop. Offerings ranged from retail shopping, books, candles, to cosmetics. Shout out to Style Isle, littlehoneyvee and EZ Mani with Catherine for being a few of our top sellers!
The day came to a rocking close with Kool Kustomer. They played the perfect soundtrack to the end of (San Francisco) summer. Bluxome Street Fair became a space where our community, neighbors, and partners got together to enjoy themselves for a sunny day outside!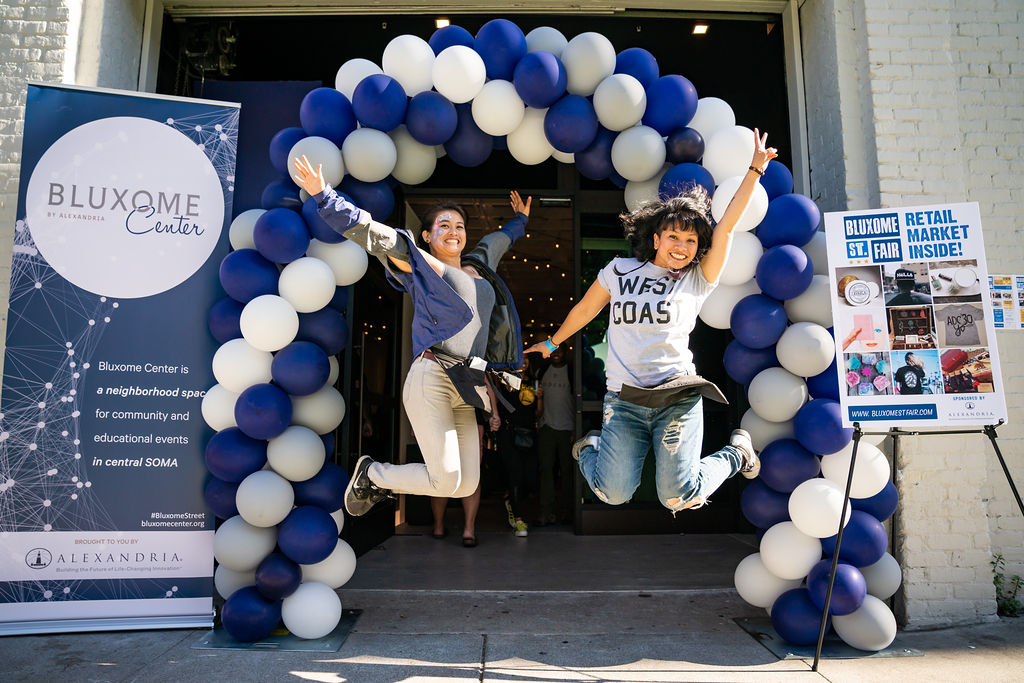 Comments
comments