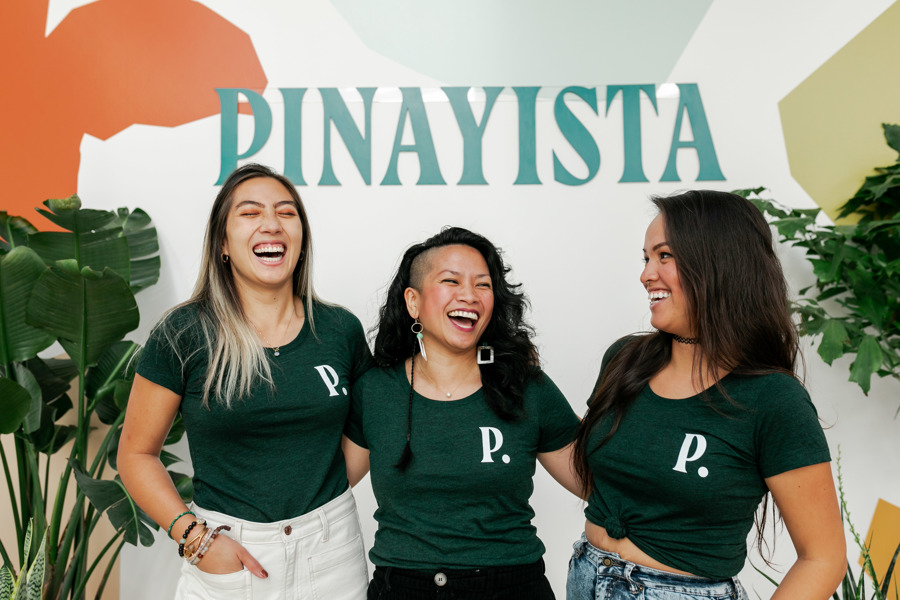 Who We Are
Make it Mariko (pronounced mah-ri-ko) is an all woman of color, Bay Area event planning company focused on creating magical, meaningful moments for the community.
Moments that make you feel, make you cry, make you laugh, give you perspective on life; moments that you'll remember forever. We are experience curators, community organizers, corporate planners, nonprofit advocates, and event enthusiasts. 
What We Stand For
Our founder Gina's family has a motto:
"to da dit"
(literally "to the death" said in a Filipino accent)
IN GINA'S WORDS: It started off as a saying the cousins learned from our uncles; our version of "Cheers!" that we'd say before taking shots at family parties. It was a fun phrase to get the party started as we pledged to drink "to the death". But after my cousin only 3 months younger than me died by suicide in 2011 and then my uncle in 2014 due to leukemia, the meaning changed drastically for our entire family. "To da dit" became something more real — a mantra reminding us to never forget how precious our lives are, to appreciate every single day, and most importantly, to appreciate each other.
Family, community, and love is everything. Life can be cut short at any moment, and you never know when, or how. The moments we create with each other are what matter the most, and are what we'll remember for the rest of our lives.
That's why our goal at Make it Mariko is to create magical, meaningful, and unforgettable moments for you, your family, your community, your company, and your loved ones. Moments worth remembering "to da dit" and beyond. 
Read more about 'To da dit' on the blog.
Click here
Meet Our Team
We are an all women-of-color team committed to curating creative, inclusive, and diverse spaces in the events industry. We're here to challenge the status quo and pave the way for a new generation of event experience curators. 
Gina Mariko Rosales


Founder & CEO 



Gina Mariko Rosales is an events enthusiast, #Pinayista, efficiency nerd, dancer, and nonprofit advocate. Prior to founding Make it Mariko, Gina spent 10 years doing corporate & nonprofit event planning, administration, and operations. She was the first Administrative Business Partner for the Google Self-Driving Car Team, and the first Head of Marketing Events at X, the moonshot factory (formerly Google X) where she planned large scale tech event activations, press, and public policy events. Gina was former Executive Director of the award-winning, nonprofit performing arts organization, Funkanometry SF and did youth outreach work with SF & Oakland schools. She is the Co-Founder of the UNDISCOVERED SF Creative Night Market in SOMA Pilipinas, as well as the Founder of the Pinayista – a nonprofit community of pinays dedicated to building sisterhood in the hustle. Gina's personal mission is to create magical, meaningful moments that help remind us of the beauty and interconnectedness of life.
I love karaoke. Our team frequents it often, and you are welcome to join!
My last meal would be chicken adobo over rice (saucy, not dry).
I love sarcasm and a good pun. 
My favorite color is purple. Can you tell?!? 🙂
I'm a Capricorn. Enough said.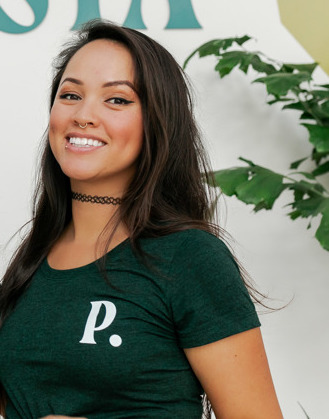 Angel Lobo


General Manager & Event Planner
Angelique Lobo is a Chicana Pinay Warrior Mama raised in Sacramento, CA. At a young age, she discovered her passion for uplifting the community through creating spaces for her peers to engage in artistic expression, cultural awareness, and political activism. After undergrad, Angel worked in various teaching positions in nonprofit and school settings throughout Sacramento and the Bay Area. She earned her Masters Degree at San Francisco State University in Equity and Social Justice in Education with research that examined Mixed Heritage Consciousness and the lack of Mixed Heritage representation in school curricula. As a response, she created a Critical Mixed Consciousness Pedagogy and Curriculum. Throughout graduate school she served the community as an educator and Curriculum Coordinator for Pin@y Educational Partnerships, teaching Ethnic Studies in San Francisco. Working with Make It Mariko Angel is able to connect her purpose for uplifting community and education through event and experience curation. She creates from a place of human connection through empathy to curate moments of joy and healing.
Hear the origin story of Make it Mariko